.dArKer.mOjO.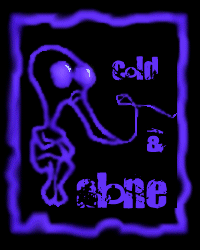 Magazine: The Harrow
Acceptance Date: August '99
Publication Date: August '99 *published*

Comments:
From my 'dark fantasy' phase, Darker Mojo is the story of October, a member of an ancient Magikal tribe, trying to discover more about his roots - and more specifically track down possibly the only other surviving member of his tribe. The piece is over-long but i still enjoy the whole Barker-ish 'magik-things in our world' shit. Similar to another piece, The Marabou, in tone it found a home at the Harrow.