.sEcOnD.sKin.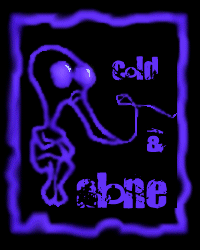 Magazine: The Dream Zone
Acceptance Date: October '99
Publication Date: unconfirmed

Comments:
My fourth acceptance by The Dream Zone. It's really not fair to inflict myself upon people like this. i'm sorry - but writing is the only way i can think of making money whilst keeping interaction with other people down to a minimum. i have to succeed at this because i don't want to talk to you ...