.rApE.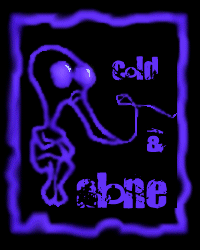 Magazine: Unhinged
Acceptance Date: March '99
Publication Date: December '99 *published*

Comments:
The first of a series of my stories to be accepted by Paul Lockey at Unhinged, Rape is a nasty little piece that is fairly straighforward but with a flipped viewpoint. Very short it's best just to read the thing. "I saw a similar thing on ... Dalziel and Pascoe" Paul told me in his acceptance. Unhinged? I think so ...